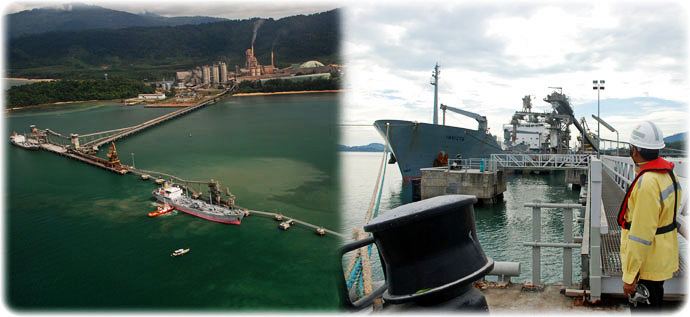 INTRODUCTION
Teluk Ewa Jetty is located on 45 acres of land at the northern coast of Langkawi island. The jetty was built in November 1982 and commenced its operations in September 1984. The length of the wharf is 330 metres whilst the length of the sub-jetty is 150 metres. An additional berth with a length of 157 metres was built in 1993 to accommodate the increasing amount of cargo.
Teluk Ewa Jetty is mainly used for transporting raw materials and parts for the cement plant in Teluk Ewa as well as for exporting cement.
PPC was appointed as Port Authority as well as Regulatory Authority for Teluk Ewa Jetty in Langkawi commencing 1 January 1999 through a Ministerial Order.
FUNCTIONS OF PENANG PORT COMMISSION (TELUK EWA)
Exercising powers, functions and responsibilities pertaining to :-

Utilisation of port facilities
Management of port facilities and services
Setting performance standards of the port facilities

Enforcement
Collection of harbour dues
Conservation of approach channel to the port
Licensing and administration
Contact No:
Phone: +604 9594311
Fax : +604 9592311
PORT OPERATOR
Kedah Cement Jetty Sdn Bhd
Pelabuhan Teluk Ewa
Mukim Ayer Hangat
Teluk Ewa
07000 Langkawi, Kedah
Contact No:
Phone : +604 9594600
Fax : +604 9594598